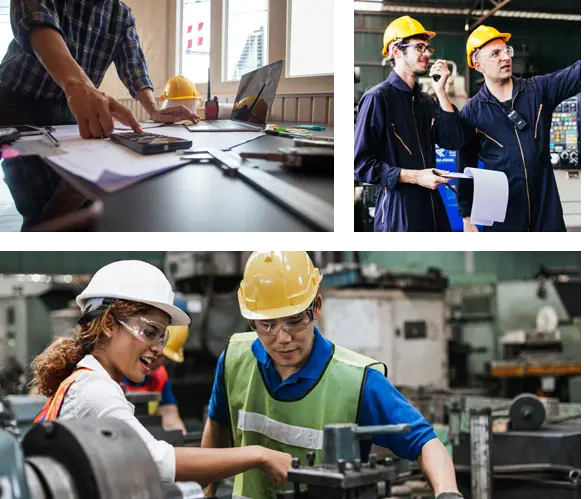 CITB Grants and Funding
Many people ask me… 'can I receive funding for my qualification?'…..The answer is yes!!
We work very closely with engagement officers from CITB to help our students receive CITB grants and Funding for NVQs qualifications and NPORS training.
The most common questions asked are:
Do I have to pay the LEVY back and do I receive a discount?
Companies that have a wage bill of under 120'000- DO NOT pay anything back into the LEVY!
There is 50% reductions for businesses that earn between 120'000 and 399'000
Can I claim if I am self-employed?
Yes! You are entitled to funding.
What qualifications are funded?
Prime Qualification deliver funded NVQ's from levels 2-7 in the following:
Health and Safety
Asbestos
Demolition
Industrial services
Wood occupations
Formwork
Wall and floor tiling
Civil engineering
Supervisor and Management qualifications
Plant including tracked loading shovel and wheeled loading shovel, 180 Excavator, 360 Excavator, agricultural tractor, forward tipping dumper, hoist, industrial forklift truck, loader compressor, lorry loader, pedestrian operated tower crane, reach truck, ride, sideloader forklift, skid steer loader and telescopic handler.
Supervisor and Management qualifications
Prime Qualification deliver funded NPORS qualifications for the following categories:
– N010 Telescopic Handler
– N016 Micro Excavator 360⁰ – up to 1 tonne
– N139 Forward Tipping Mini Dumper – up to 1 tonne
– N201 Excavator 180⁰
– N202 Excavator 360⁰
– N204 Forward Tipping Dumper
– N209 Loading shovel
– N212 Skidsteer Loader
– N215 Dozer
– N722 Material Re-Handler
– N726 Quick Hitch Awareness
How much can I claim?
£600.00 for every NVQ achieved
Plus
Skills and training fund!…..This will top up the additional money you have paid for the course (including NPORS) and your qualification!
What are the restrictions?
If you are not registered!
Haven't paid the levy
Re-claimed again for the same qualification or if you have overspent on the skill and training fund.
For more information on accessing CITB Grants and Funding for NVQs and NPORS training, speak to me today!
Samantha Ambrose
01622 768400
---